MUAY THAI & BOXING PROGRAM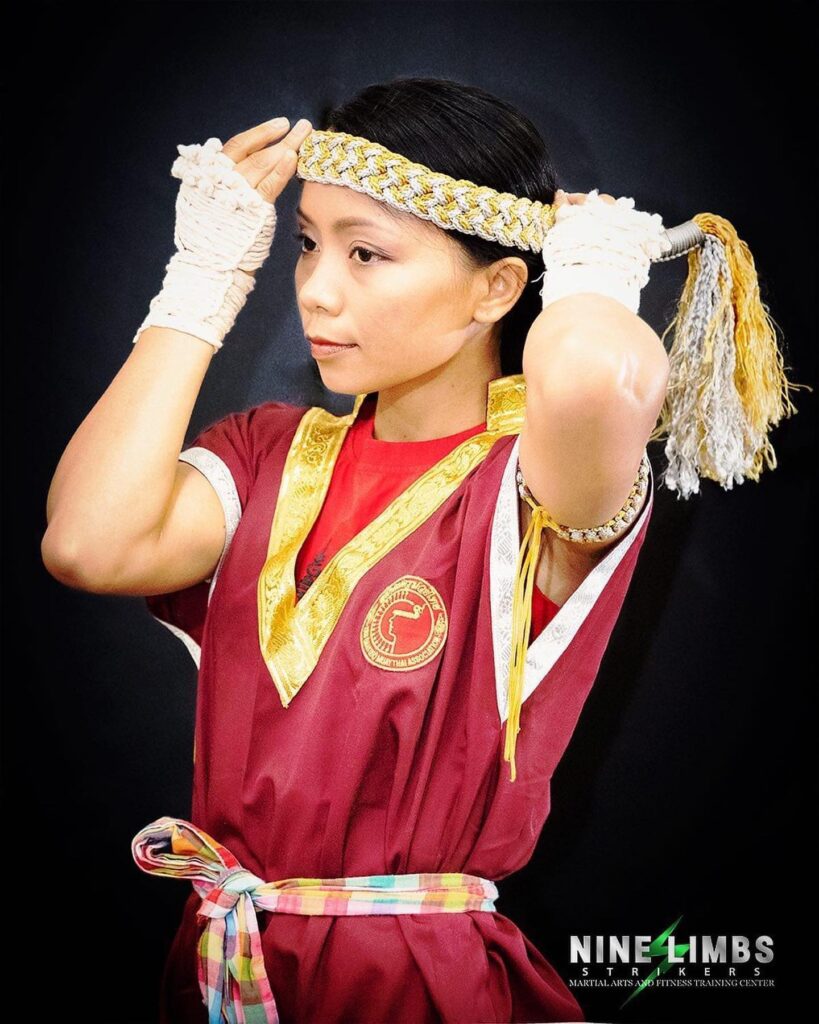 HEAD INSTRUCTOR
ASST. GRAND MASTER KRU POL SNYDER
Our Muay Thai program is conducted by multiple- time world champion from Thailand. 104 professional fights in her professional fighting career. An athlete in Thailand's National fight team from 2006-2011. 30+ Years experience in Muay Thai.
An intern grand master in traditional Muay Thai (Muay Boran) under Kru Muay Thai Association, World Muay Thai Organization. Asst. Grand Master Kru Pol (Yaowadee Snyder), who's also certify Kru in Muay Chaiya from Baan Changthai, Bangkok, Thailand.
PROFESSOR MATT MESSER
Did taekwondo from 7-15 been at Jiu Jitsu and boxing and just kickboxing since 08,fought ammy kickboxing and MMA fought Pro MMA, Muay Thai , kickboxing. Known to be sort of a legend on the Southeast side and love Martial arts and dedicated over half my life to it. Hope that's better
Love to pass on the knowledge I've gained and learned through trial and error and love Martial arts. Would give the shirt off my back to anyone even if it was cold. Family man, father and try to be a peer of the arts.
COACH ALEX GARCIA
Alex started training Muay Thai in 2009 in Temecula California. He was brought to North Carolina in 2015 while serving in the Marine Corps and continued to train and coach in the area. Alex is 5-3 in Muay Thai & kickboxing and earned the WKA national championship for both rule sets in 2022.
COACH CHARLES BROWN
TAEKWONDO PROGRAM
HEAD INSTRUCTOR
MASTER JERRY RIOS
Hello there, my name is Jerry Contreras Rios. I am the Taekwondo Moo Duk Kwan U.S.A. instructor for
Nine Limbs Strikers. I have been practicing Martial Arts since I was 13yrs old (1985). I started out in the
Kajukembo Self-Defense Systems. I earned my 1 st Degree Black Belt when I was 18yrs old then I joined
the United States Marine Corps. I was stationed in Okinawa, Japan and joined a Go-Ju Ryu class. I was
unable to explore the art because I was deployed. I was stationed at Cherry Point, NC in 1994 and
located a Taekwondo class. During my time training in Kajukembo, I earned my 3 rd Black Belt. I earned a
1 st Dan under Grandmaster Michael Wood. I also trained with Grandmaster Missy Cann and earned a 1 st
Dan under her thru the Kukkiwon system of Taekwondo. I met Grandmaster Kurt E. Wells in 2012 and I
have been his student since then. I am currently a 6 th Degree Black under the Taekwondo Moo Duk
Kwan U.S.A. system (Grand Master Wells). I look forward to helping others in their journey in the
Martial Arts. "You'll only get better".
MASTER REASE DEARING
MRS. ANN BRAMBLE
I got old then decided to get young. Started martial arts at 61 years old. Now in Moo Duk Kwan at 66 years young. Heads and chest – safe from me. However, watch out knees and ankles.
Our Front Desk Representative
SHANNON WALL
Hello, I am Shannon Wall and will be covering the reception area Mon. Wed. and Fri. nights. My girls, Evelyn and Cordelia have been coming to the gym for years for Muay Thai and Boxing instruction. Our family loves Nine Limbs, Kru, and the gym family and I'm happy to help Kru as she allows me to come in with our family's new addition, Lorelai. Please don't hesitate to introduce yourself and come to me with any questions. I'm excited to be here and meet everyone!